So here it is!

Long time coming and the patience has paid off. This is exactly what I have been looking for. No kidding, EXACTLY!
The deal......
~posted on craigslist for $2400. called within 6 hours of it being posted (i hunt craigslist about 3x's a day). bought it less than 18 hours later.
Paid $2000 cash on the spot. I had to travel a little over an hour but this is what I got for my patience and effort:
-14 ft. LUND 1998 WC14
-Ez Loader Trailer 1998
-25Hp Mercury 2 stroke
-6 gallon gas tank(full), hose and pump
-30lb Thrust Minn Kota trolling motor
-Garmin Fishfinder 90/140
-2 Swivel seats with cupholders
-2 Rod holders
Both boat and trailer have clean titles. I am the second owner. The guy just wanted the cash and said he doesn't have the time to use it with work and the car re-builds he does. He told me I could probably turn around and sell it for $3-3500 tomorrow if I wanted to, but he just wanted some dough and I was the lucky guy to offer him cash first. SWEET!
Let the modifications begin.
to be continued....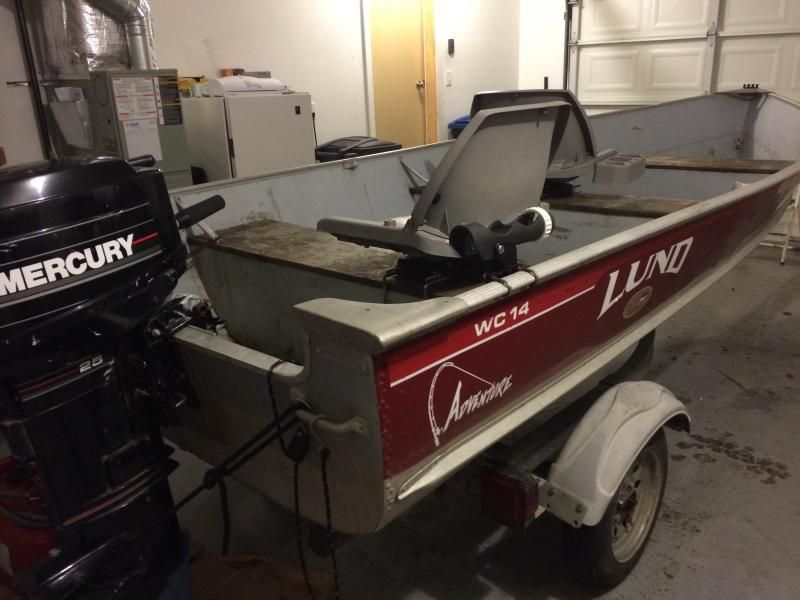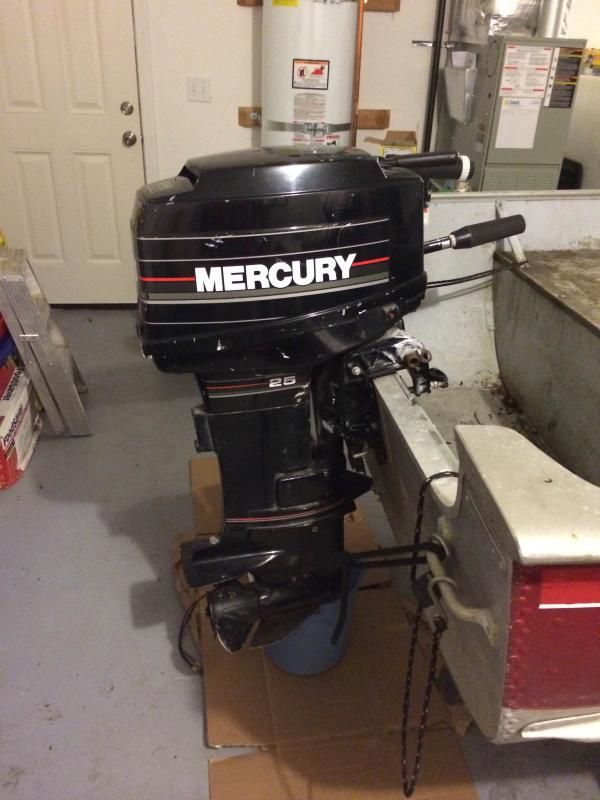 So here are just some ideas I have so far:
casting deck, center bench seat either a live well or split to have a center walk-way and two side seats with storage, back will be flat decked, newer seats, carpeted, flat carpeted bottom, bow mount trolling motor and of coarse storage
The idea and what I am after is really a lake, bass fishing machine with the capabilities of hitting the Sound for crabbing and salmon fishing, but also with the luxury of taking the whole family out on sunny days and just floating on the water with comfort.
fishnislife